It's Always Frequently Sunny in Tsawwassen
Posted by Rob Baxter in Front, News, Our News, on October 29, 2014
---
How many times have you gone to Vancouver's North Shore for a day hike, only to get soaked by the perpetual rain cloud that takes up residence on the south-facing slopes of West and North Vancouver? It wouldn't be so bad if you knew that the rest of the Lower Mainland were soaked as well.
But then you refocus your gaze, peering through the fog south toward the border, and you see a patch of sun, shining defiantly on Tsawwassen. It welcomes ferry-goers, port workers, and the ever-present purchasers of cheap Point-Roberts cheese.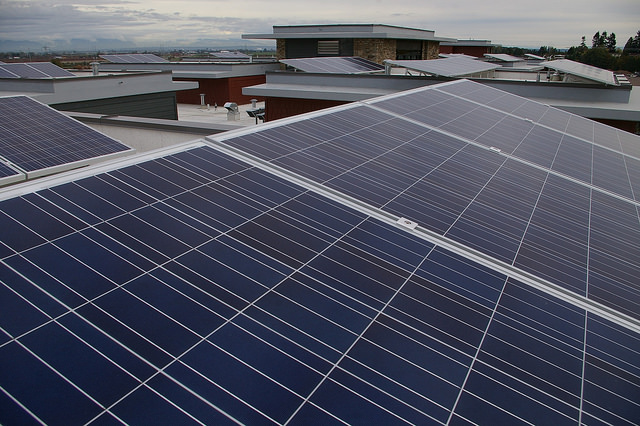 It's also the home of two of VREC's latest photovoltaic installations.
Although VREC has experienced its share of rainy Tsawwassen installation days, it has been mainly a dry endeavor. We are proud to be nearing completion of a 4 KW system at a Boundary Bay residence, as well as an 88-module, 22.9 kW photovoltaic installation atop the condos at the Tsawwassen Springs residential community.
While even the wettest days can provide significant quantities of electricity through diffused sunlight, the Tsawwassen projects aim to take advantage of the area's famous sunshine and reduce not only residents' Hydro bills, but also their greenhouse gas footprint.