Dual Solar Energy Systems on North Van Home
Posted by Rob Baxter in Front, News, on August 5, 2010
---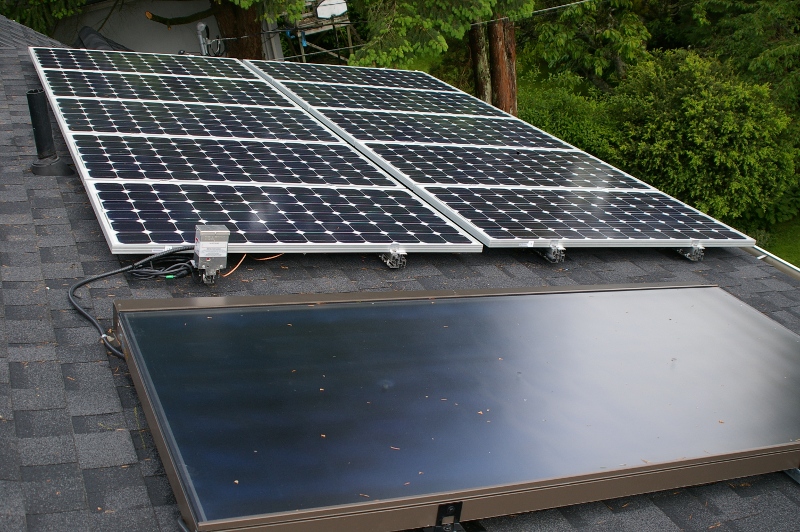 VREC is happy to announce the completion of its first dual system installation.  We successfully completed the installation of both a solar hot water system, as well as a photovoltaic system on a residential home in North Vancouver.  The home was being renovated and the owners were looking for efficient clean energy and fuel savings.
The solar hot water system is an Enerworks one collector solar pre-heat system. The PV system used SunTech panels with Enphase Micro-Inverters.  This particular site has some large shading during some parts of the day and the Enphase micro-inverters allowed the system to get the more power under these conditions.  This was our first install with Enphase inverters.
As part of the extensive renovations the home was pre-wired and pre-plumbed for the solar energy systems.  This helped reduce the installation costs.
The screen-shot below captures energy production for one week from the photovoltaic system.