Burnaby Residence Achieves LEED GOLD with the Help of PV
Posted by Rob Baxter in Front, News, on April 1, 2010
---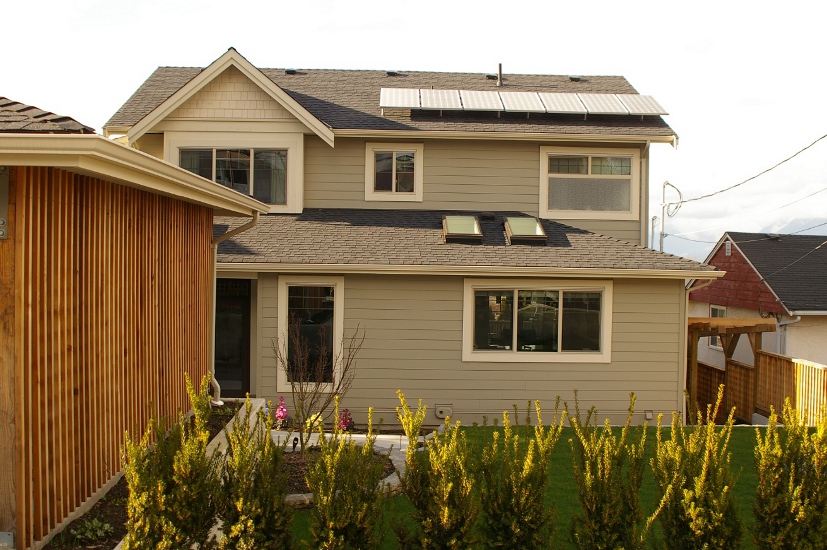 When it came time to tally up the LEED points for a local Burnaby residence, it wasn't just the usual suspects that added up to gold.  The 1.2 kW photovoltaic (PV) system installed by VREC was also part of the achievement.
In addition to PV, the home features rain water collection, drought tolerant landscaping, low flow fixtures,  LED lights, tankless hot water, induction stove and a high performance building envelope.  The 7  panel system will meet at least 10% of the homes electrical demands.  It is expected to produce over 1,200 kWh per year.
More information about the home can be obtained from Strandberg Consulting.