Solar Cabin in Brackendale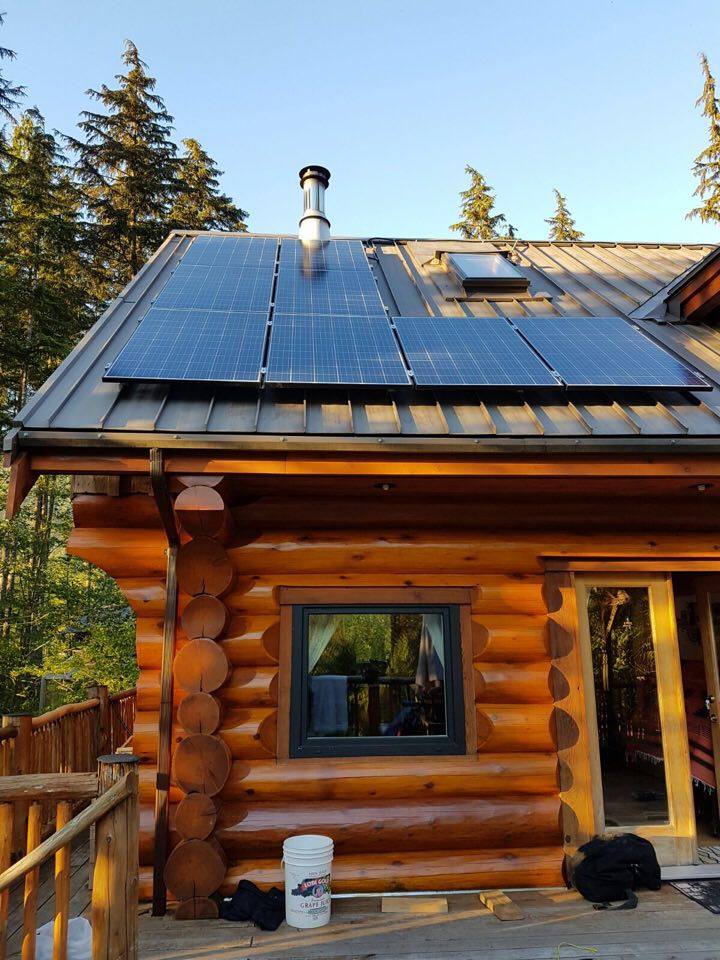 Posted by in Front, News, Our News, on August 31, 2016
---
Vancouver Renewable Energy is at it again!
We've just completed the installation of a 3.5 kW Solar panel array that feeds into BC Hydro.
This beautiful cabin in the woods was a pleasure to work on from start to finish.
It was not without it's difficulties though.
A 40 degree roof can be difficult to deal with, but we were up to the task!
We maximized the space available on the roof to capture the most possible light from the southern exposure.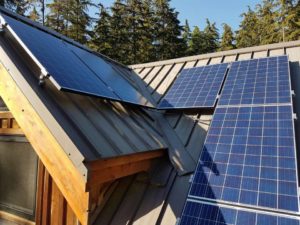 This system will be able to handle all of the day time energy use of the cabin.
It will also feed back into Hydro when no energy is being used and will produce a
credit on the Hydro bill!
The owner is so happy with this setup, we're even looking to expand on this already amazing system.
You can view production from this system online.
If you're interested in this type of setup, call Vancouver Renewable Energy at 778.869.8333 or email at main@vrec.ca