VREC Installation Featured on CBC News
Posted by karen in Front, News, on June 15, 2012
---
A CBC news story yesterday featured a home in Burnaby where VREC installed a photovoltaic system.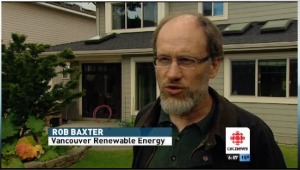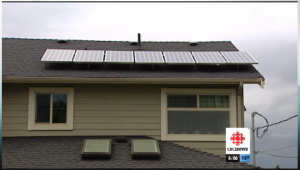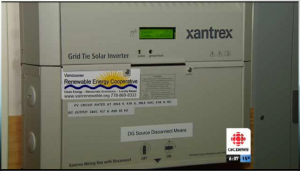 The video can be viewed here: http://www.cbc.ca/video/#/News/Canada/BC/1258521056/ID=2245902629
The story was a follow-up to another story on a proposed wind turbine in a west-side Vancouver neighbourhood.  VREC has done assesments for small scale urban wind turbines in several Metro Vancouver neighbourhoods.  We have found that the cost per watt of power generated  by wind is very high on Vancouver's west-side.  The cost of solar is much lower on a per watt basis.
At one site in Kitsilano we found that a wind turbine would only generate about 3% of the energy that an equivelent priced solar photovoltaic system would produce.  Installing a wind turbine at this location does not make sense from a financial or environmental perspective.
This is a good example of why it is important to have a site properly evaluated by a competant renewable energy professional.  It also illustrates the value of green building certification programs.  The house in the CBC clip is a certified LEED gold building.  LEED requires renewable energy to offset a certain perecentage of the buildings consumption.  The proposed wind turbine would generate such a small amount of energy it would probably not qualify for LEED credits.